Can You Judge A Dog´s Character
By The Color Of Its Coat?

In Carter v. Metro North Associates, New York´s Appellate Division, First Department ruled in 1998 that courts cannot take judicial notice of a dog breed´s particular behavior -- in this case, an American pit bull terrier´s -- when a dog´s "propensities" are not "authoritatively settled."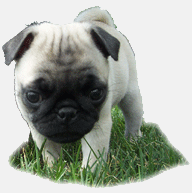 The Appellate Division reversed the trial court decision and order (Hon. Lorraine Miller, J.S.C., New York County) that granted Plaintiff´s motion for summary judgment as to liability against the two Defendants, an apartment owner and its managing agent.

The majority highlighted the "one-bite" rule, that a plaintiff in a dog bite case must show that the dog had a history of violent behavior. Here, the judges ruled, there was "no evidence" that the dog had "previously displayed vicious behavior." Although Justice Miller noted at trial that that Plaintiff´s presented no proof that the dog had ever bitten anyone else.
This was a victory for all responsible New York dog owners, particularly those who have rescued American pit bull terriers and trained them with love and kindness," observed some who have rescued abused dogs that have suffered cruel treatment by their previous owners.



Just as many families adopt children with troubled histories, and give those children the kindness and caring they deserve, manyt pit bull owners raise and socialize their dogs with dignity and affection.

Are you in a legal dilemma because your neighbors remain uneducated about your dog and its temperment?

Contact an experienced defense attorney to protect your legal rights, and your dog´s, under New York law.