Mesothelioma and Asbestos


Asbestos is a highly toxic and dangerous source of indoor air pollution. It is a recognized human carcinogen by the U.S. Department of Health and Human Services (DHHS), the World Health Organization, and the U.S. Environmental Protection Agency.
Unfortunately, just as your dog or cat can bring unwanted fleas and other critters into the house, pets can carry asbestos too. They do so by transporting dust or dirt on their fur or feet if they spend time in places that have high levels of asbestos in the air and surrounding environment.

According to the CDC«s
Agency for Toxic Substances and Disease Registry
, asbestos exposure usually occurs by breathing contaminated air in workplaces that make or use asbestos. But it can also present in the air of buildings with asbestos that are being torn down or renovated
Complications from asbestos exposure can include two types of cancer: lung cancer and mesothelioma. Mesothelioma is a cancer of the thin lining surrounding the lung (pleural membrane) or abdominal cavity (the peritoneum).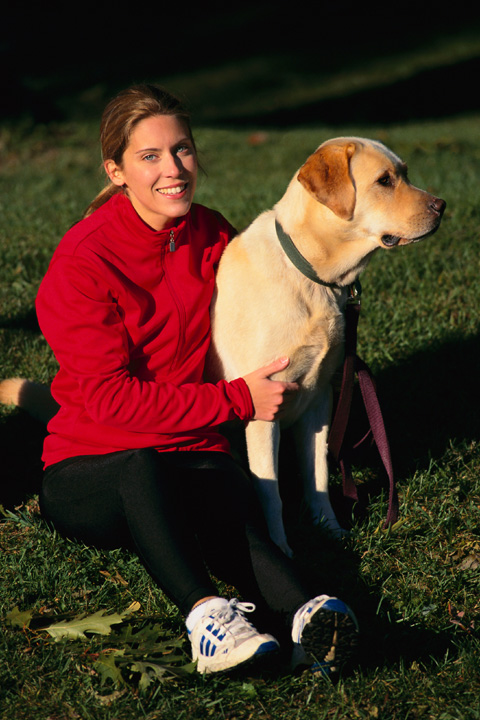 Tragically, a dog was reportedly the first animal to make asbestos and mesothelioma dangers known in 1931 to researchers before they became aware of its toxic effects upon humans. See, N.H. Schuster,"Pulmonary Asbestosis in a Dog," Journal of Pathology and Bacteriology (34:751-757).

A recent study by two veterinarians at the University of Georgia, concludes that dogs diagnosed with mesothelioma, like humans, usually have a grave prognosis.

If you work in an environment were you are exposed to asbestos, or you have reason to believe that your pet may have been exposed to asbestos, you and your pet are at risk for asbetos-related cancers and mesothelioma.

Please contact your doctor and veterinarian immediately if you think you or your dog have been exposed to asbestos, and you have any questions about potential health risks.

If you have any questions about your legal rights, and any that you think your pet may have, please contact a lawyer or law firm near you.
Previous "Woofs of the Week" (sm)